2014 AGU Union Award Winners
Four female scientists were recently honored by the American Geophysical Union. Congratulations!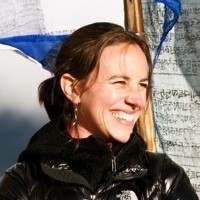 Jessica Tierney is a 2014 James B. Macelwane Medal Winner. This medal is conferred to outstanding early career scientists in recognition of significant contributions to the geophysical sciences. Dr. Tierney is an Assistant Scientist and lead PI of the Molecular Paleoclimatology group at Woods Hole Oceanographic Institution. Dr. Tierney's work is certainly outstanding. Having received her PhD in Geology from Brown University in 2010, Dr. Tierney 's publications have already appeared several times in high profile journals, such as Nature, Nature Geoscience, and Science. Her research applies biomarkers to reconstruct past climates in places such as East Africa, Indonesia, and the glacial tropical Indo-Pacific. Before starting her position at WHOI, she was a NOAA/UCAR Climate and Global Change Postdoctoral Fellow at Lamont-Doherty Earth Observatory. ESWN members can connect with Jessica here.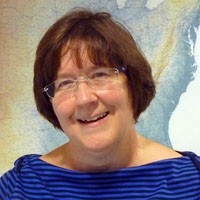 R. Heather Macdonald is the 2014 Excellence in Geophysical Education Award Winner. This award is given to one honoree annual in recognition of "sustained commitment to excellence in geophysical education."  A professor of Geology at William & Mary, Dr. Macdonald is a household name in the geoscience community given her leadership of the On the Cutting Edge and several other NSF-funded programs to provide professional development for educators at the middle school, high school and college levels. Dr. Macdonald's transformational contributions to improving institutional culture and the preparedness of our early career teachers and scientists will be felt for generations. Dr. Macdonald has received several awards for her teaching, including the Neil Miner Award from the National Association of Geoscience Teachers and the Biggs Award from the Geological Society of America Education Division.  ESWN members can connect with Heather here.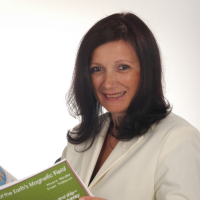 Mioara Mandea is the 2014 International Award Winner. This award recognizes "outstanding contribution to furthering the Earth and space sciences and using science for the benefit of society in developing nations." Dr. Mandea is currently the Solid Earth Programme Manager for the Directorate for Strategy and Programmes at the Centre National d'Etudes Spatiale, Paris. Dr. Mandea is General Secretary of European Geosciences Union, General Secretary of the International Association of Geomagnetism and Aeronomy. Her research interests revolve around measuring, mapping, and understanding the multitude of magnetic fields encountered near Earth and similar planets. With > 200 research publications, Dr. Mandea also serves as President of the Geophysical Maps Commission of the Commission for the Geological Map of the World, and Chair of the Education Award Committee of AGU. To read more about Dr. Mandea's work go here.
 Katharine Hayhoe is the 2014 Climate Communication Prize Winner. This pr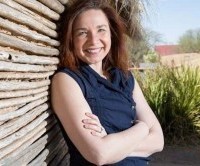 ize is given annually to one honoree in recognition of contributions to communicating climate science, highlighting "the importance of promoting scientific literacy, clarity of message, and efforts to foster respected and understanding of science-based values."  As an atmospheric scientist, Dr. Hayhoe's research focuses on understanding regional and local-scale impacts of climate change on human systems and the environment. She has >100 peer reviewed publications and is a contributor to the US Global Change Research Program's Second National Climate Assessment, the National Academy Report "Climate Stabilization Targets: Emissions, Concentrations, and Impacts over Decades to Millennia," and the Third National Climate Assessment (2014). She has devoted significant time to communicating with the non-science community. Dr. Hayhoe is the founder and CEO of ATMOS Research, an organization that "bridges the gap between scientists and stakeholders to provide relevant, state-of-the-art information on how climate change will affect our lives to a broad range of non-profit, industry and government clients." She also serves as the scientific advisor to several organizations, including the Citizen's Climate Lobby and the International Women's Earth and Climate Initiative. She co-wrote A Climate for Change: Global Warming Facts for Faith-Based Decisions, a book that tackles many long-held misconceptions about global warming. Dr. Hayhoe is an associate professor in the Department of Political Science and director of the Climate Science Center at Texas Tech University. ESWN members can connect with Katharine here.