ESWN Aims to Raise $20,000 by May 1
ESWN hopes to jumpstart fundraising for their endowment campaign fund with short-term goals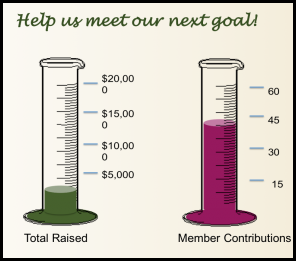 ESWN is well on the way to reaching their May 1 donation goals! Over $3,400 has already been raised with contributions from more than 40 members. This brings the organization 15 percent of the way toward their goal of raising $20,000 from at least 60 member contributions this season.
The spring period will end May 1. Members and donors can track the progress for each term with a new online tracking feature at eswnonline.org.
The group is also seeking outside donors to help meet the $20,000 goal each term, and ESWN welcomes its members to spread the word and introduce the board to potential donors.
"With these interim goals, we are hoping to better track our progress, and recognize the generous supporters who make ESWN a success," said Tracey Holloway, ESWN President and member of the Fundraising Committee.
In effort to stimulate fundraising efforts and motivate member contributions, donations will be matched by a generous $50,000 grant that ESWN received in December 2015 from the Madison Community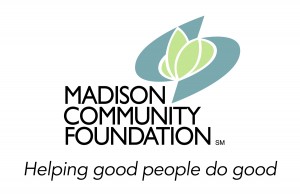 Foundation (MCF).
The grant from MCF aims to engage both ESWN members and the broader public as donors, allowing each contributed dollar to go further. The organization has three main goals for the campaign: 1) Reach the $100,000 goal, which will yield a $150,000 endowment; 2) Engage the members as donors, with at least 10 percent of ESWN members contributing; 3) Increase the visibility of our organization and members.
"With increased press coverage and media engagement, we aim to change public perceptions of scientists, showcase role models for girls considering science and engineering, and raise awareness about opportunities and challenges for women in these fields."
This endowment campaign is the second time in ESWN's 13-year history where the organization has asked its membership to donate to a major fundraising effort. In 2014, ESWN raised nearly $14,000 in one month, from almost 300 donors, with most donors ESWN members.
All donations are tax deductible and eligible for donation matching programs run by many employers. To help ESWN reach the goal of raising $100K, visit https://eswnonline.org/give.
If you would like to introduce the ESWN to potential donors, please contact Tracey Holloway at eswn_tracey@yahoo.com.
About EWSN:
ESWN is a peer-mentoring network, serving early-career scientists worldwide, and providing a community for women in science at all stages. The organization increases retention of women in the geosciences by facilitating and supporting professional person-to-person connections.