ESWN Member Greeting Cards
Congratulations to the winners of the first ever ESWN photo competition! In October, we announced our first ever competition, and amazing 40 photos were submitted and voted on by our members. The fantastic winning photos are featured below.
ESWN has created greeting cards featuring these photos taken by our members during their research. At the AGU Fall Meeting, bundles of these notecards will be given as a thank-you gift to ESWN's donors (this could be you, just click here!). You can support women in science and receive great gifts for the holidays!
These greeting cards are a wonderful snapshot of the exciting science our members are working on! The following photos, all submitted by ESWN members, appear on the front of the greeting cards, and the descriptions are printed on the back side. The cards are blank on the inside. Thanks to everyone who sent us their photos!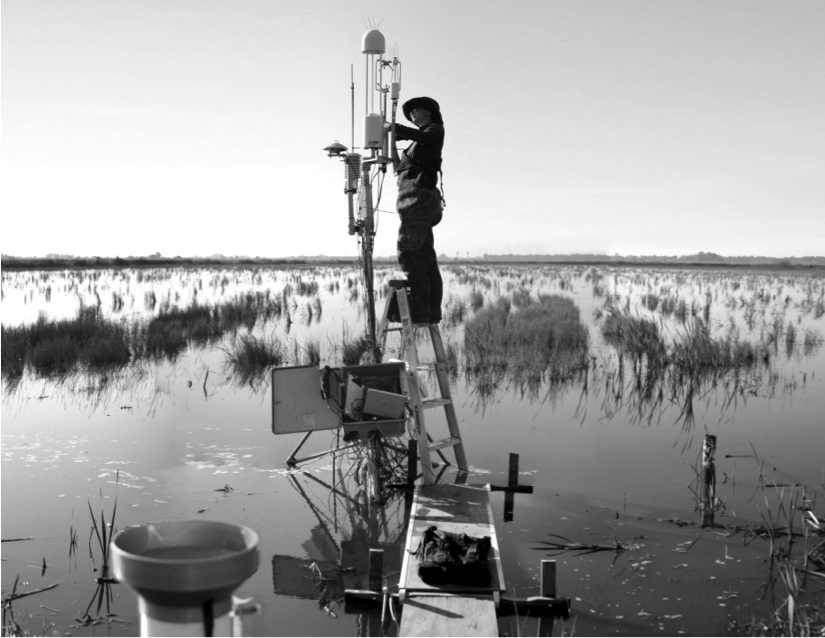 "My brother took this photo of me servicing an eddy covariance tower in the Sacramento-San Joaquin River Delta, California above a rice field where we have been measuring greenhouse gas exchange for multiple years now. This was a special day because it was the first time my brother came to the field with me and learned about what I do as a scientist."
Photo submitted by Patricia Oikawa, PhD.                                                                                Postdoctoral Fellow, University of California, Berkeley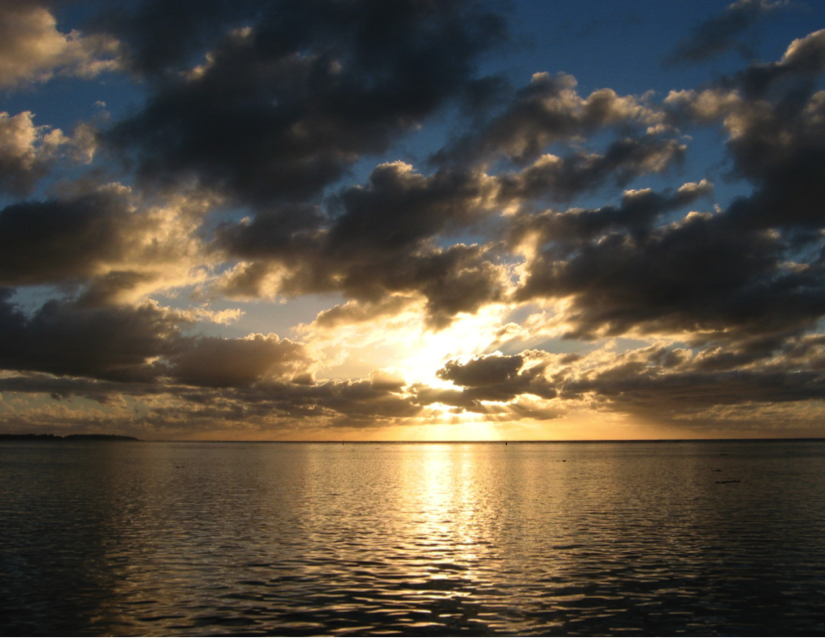 "This photo was taken near Bermuda in the Sargasso Sea (Atlantic Ocean) on a research cruise that occurred during my Ph.D. program.  The laboratory was on the R/V Oceanus out of Woods Hole Oceanography Institute to investigate the spatial and temporal distribution of phytoplankton and bacteria in the surface oceans, and how the presence of trace metals and elements might affect their growth."
Photo submitted by Stephanie Shaw, PhD.                                                        Senior Technical Leader, Electric Power Research Institute (EPRI)
"I took this photo of the Short Cloud Forest in 2008, on Pico del Este in the El Yunque National Forest in Luquillo, Puerto Rico. We were studying the effect of low and fluctuating redox potential on microbial carbon cycling and decomposition. This site is at the extreme end of an elevational gradient of rainfall and soil moistures, which receives an average of 4 meters of rain per year!"
Photo submitted by Kristen DeAngelis, PhD.                                                  Assistant Professor, University of Massachusetts Amherst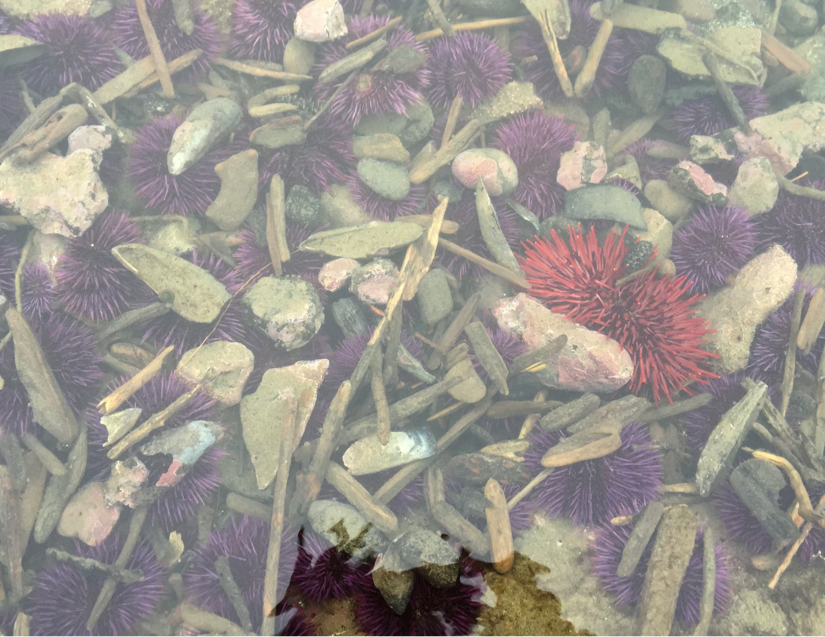 "These sea urchins have covered themselves in debris to hide during low tide at Yaquina Head Outstanding Natural Area in Newport, Oregon.  I visited the tide pools in March 2015 on a field trip with my introductory oceanography students from Portland Community College."
Photo submitted by Sharon Delcambre, PhD.                                                   Instructor, Portland Community College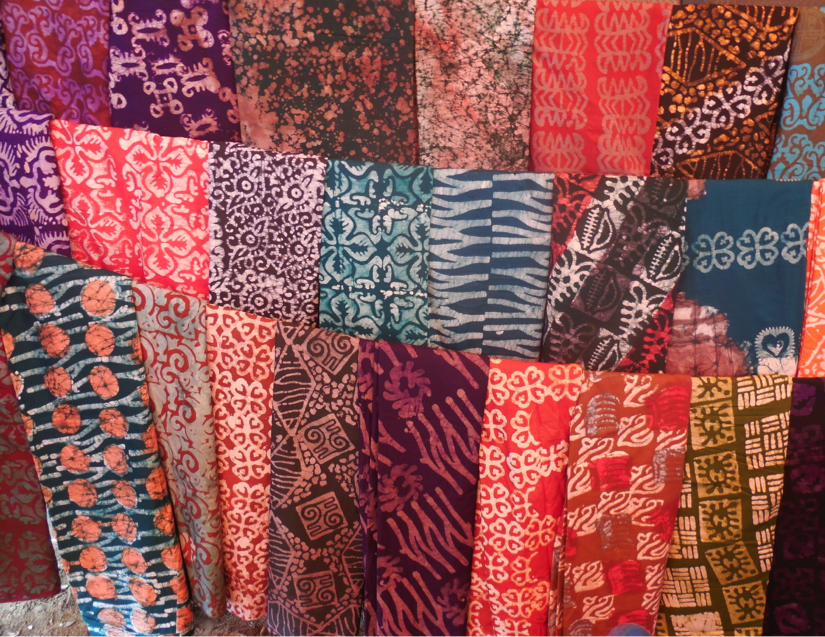 "This is a photo of hand-dyed batik fabrics made by women from a career training center in Navrongo, Ghana. I had the opportunity to take this photo while doing field work in the area. The research I lead in Ghana is investigating the ways people cook (traditionally over open fire), the smoke emissions from these activities, and how human health and air quality is impacted. Check out more about the project: Research Of Emissions, Air Quality, Climate, And Cooking Technologies In Northern Ghana (www.reaccting.com)."
Photo submitted by Christine Wiedinmyer, PhD.                                                  Scientist III, National Center for Atmospheric Research (NCAR)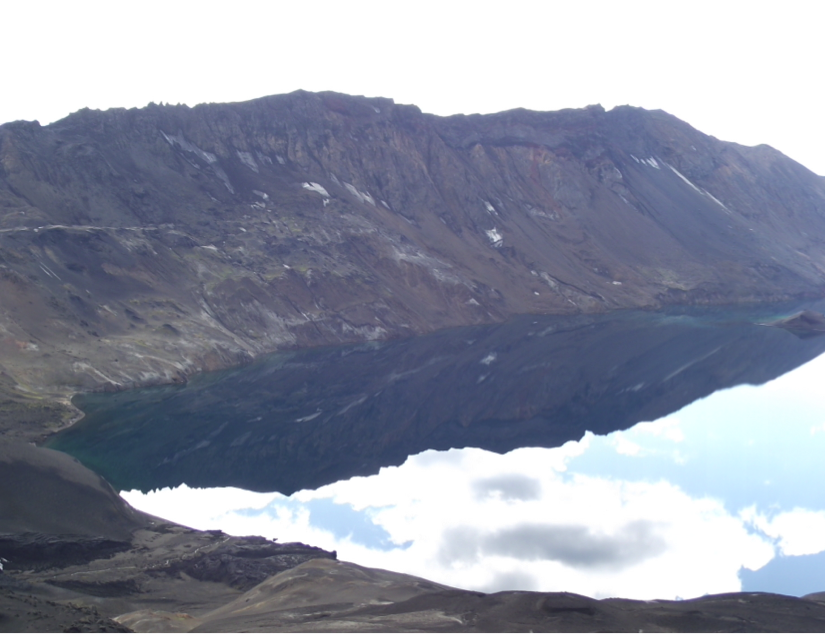 "Askja volcano in Iceland is an excellent place to study the deposits of eruptions that occurred under an ice sheet. The rocks that are exposed in the steep walls of the caldera were formed during the last glacial period. More recent eruptions have dramatically cut through the deposits to form the caldera, which now hosts a lake. Photo taken July 2010 during my PhD work."
Photo submitted by Alison Graettinger, PhD.                                                                          Postdoctoral Associate, SUNY Buffalo
  Generous sponsorship of these greeting cards provided by Elsevier