Guide to avoid racial bias in reference letter writing
ESWN members Sora Kim and Asmeret Asefaw Berhe created a guide to avoiding racial bias in letter of reference writing. Seven easy things for us all to check ourselves on when writing letters of reference. It is critical for us all to check ourselves. So appreciative of Sora & Asmeret for putting this together!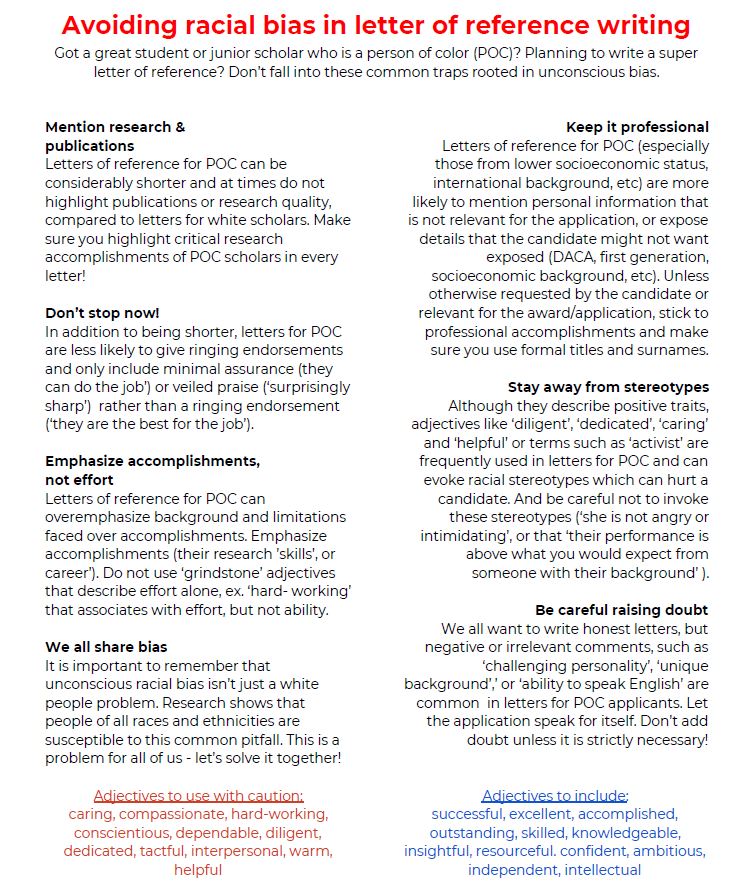 (Click on image or link to get to the original document)
Do you have a resource you would like to share with the community? Get in touch – we love to amplify our member's efforts!