ESWN networking mini-workshop at EGU General Assembly 2013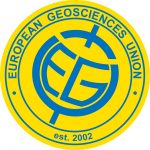 Date: Sunday 7 April 2013, 12:15-15:30
Venue: EGU, Austria Center Vienna, Room Y7, Ground level (yellow)
This workshop is kindly supported by the European Geosciences Union
Female earth scientists remain under-represented at higher career levels, as workshop speakers, and award nominees. Direct consequences of this under-representation are that women face more challenges in building a professional network and that they have fewer strong role models. This workshop will address some of these challenges by bringing together a number of inspirational women scientists to share career advice and tips on networking. There will be plenty of opportunities to network and a chance for everyone to mingle and exchange ideas. You will also find out more about the Earth Science Women's Network and have the opportunity to suggest future activities at EGU and in Europe.
Confirmed Speakers:
Dr. Jaana Bäck: University of Helsinki, Finland and Earth Science Women's Network; member of ESWN's European Committee
Dr. Miryam Bar-Matthews: Geological Survey, Israel; 2013 EGU medal winner
Prof. Barbara Wohlfarth: Stockholm University, Sweden; Fellow of the Royal Swedish Academy of Sciences
Prof. Nadia Pinardi: University of Bologna, Italy; 2007 EGU medal winner, 2008 Roger Revelle Unesco medal winner
Camila Hansen: National Geographic Society (on how to obtain field work funding from the NGS)
Registration:
The workshop is free but limited to 40 participants – early registration is recommended!! You will be notified after registration if you are accepted or on a waiting list.
Note: ESWN will also hold a reception at EGU on Wednesday 10 April, 17:30-19:00 in Splinter Meeting room SM 3. Feel free to attend and tell your female colleagues about it. Registration is not necessary for the reception.
Summary Agenda:
12:15-12:30  Registration
12:30-12:40  Welcome
12:40-12:55  Introduction-ESWN
12:55-13:15  Networking activity 1
13:15-14:45  Inspirational speakers: Mira Bar-Matthews, Barbara Wohlfarth, Nadia Pinardi
14:45-15:00  Funding opportunities from the National Geographic: Camilla Hansen
15:00-15:15 Networking activity 2
15:15-15:45   Tea break
15:45-16:15  Panel discussion
16:15-16:45  Breakout group discussions on future useful workshop topics or activities
16:45-17:00  Feedback on group discussion
17:00-17:15  Closing remarks
Progress together to the EGU opening reception
Contact: Agatha de Boer ([email protected]), Jaana Bäck ([email protected]), Mirjam S. Glessmer ([email protected])